تقارير
Example of How Danish Media (Mediano and BT) publish fake news on Qatar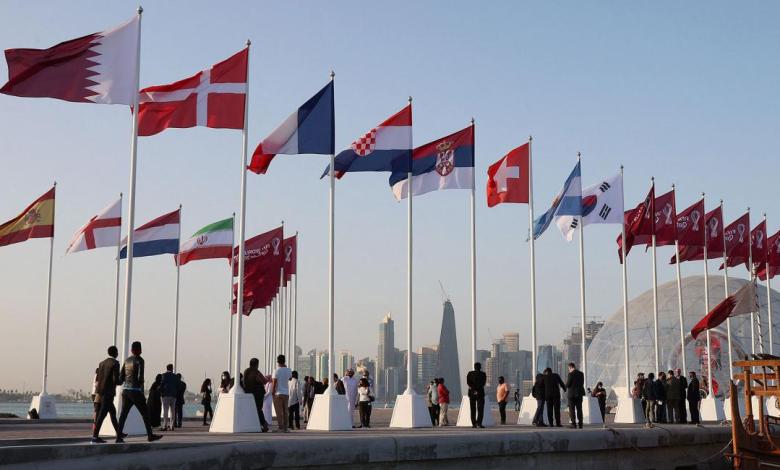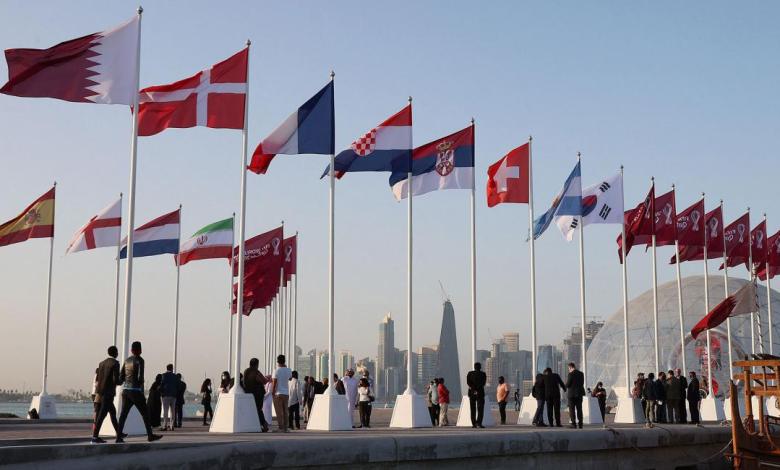 Mediano and BT brought an interview with an Indian man who was responsible for organizing a fan club for Denmark in Qatar. But the Indian man is actually Steffen from Denmark, who fooled the two media
"An Indian who manages a Danish fan club in Qatar? Yes, it is good enough," read an article on BT on Saturday
.But it wasn't after all
.In reality, the 'indian' is a Danish man called Steffen Christensen, who lives in Denmark
Steffen Christensen confirms to the Journalist that he has created the Instagram profile 'denmarkfansqatar' , which journalists from BT and Mediano have corresponded with and based articles about the Indian fan coordinator on
The journalist has seen a video where Steffen Christensen documents that he has administrator rights to the profile and access to the profile's inbox. In the inbox, the Journalist can also see the inquiries from journalists from Mediano and BT We have also seen several screenshots of Steffen Christensen's correspondence with journalists from BT and Mediano. In addition, the Journalist has also confirmed Steffen Christensen's identity in other ways.
Finds it objectionable
Steffen Christensen is not a journalist, but very interested in journalism. He basically believes that the Danish media have been biased in their coverage of Qatar, and sees the articles as proof that the media operate with a kind of blinders on:
"Without being a professional, I can just follow the fact that stories come out of this form, where an article is written in a media, and then the media consider it verified, and then they also write it themselves," he says. about the rationale for leading the journalists astray.
"The fact that they continue to write on a story that has not been verified in any way, and that they do nothing to verify the information, is the most objectionable," says Steffen Christensen.
According to himself, he did not create the profile with the aim of fooling journalists, but just to see if it would get a lot of followers like similar pages for, say, Spanish fans or English fans. When he was contacted by a Danish journalist, he chose to play along.
What do you think the journalists should have done?
"They should have obtained some form of documentation or insisted on meeting with this source. I know that it is probably really difficult in relation to the fact that it is about Qatar and migrant workers," he says.
In the correspondence with the journalists, Steffen Christensen also writes that the fake Indian has tickets to Denmark's matches.
"Then I probably would have waited and made an agreement for those matches," says Steffen Christensen.
"I also wrote that I had received the Danish national team shirt. They could have asked for a picture of it. It didn't happen at any time," he says.
Both media lie down
At BT, editor-in-chief Pernille Holbøll calls it a gigantic memory cake and a notch in the mouth.
"In a way, we let ourselves get carried away a bit by this giant crazy show in Qatar, and we become too easy to cheat. There's just no doubt about that," she says after having herself reviewed parts of the newspaper's correspondence with the Danish Steffen Christensen.
Here, she believes, among other things, that BT could have demanded a call on Facetime or requested photo documentation for some of the claims.
She also calls it a funny invention and praises Steffen Christensen for having laced BT Avisen has corrected the article emphatically and will in future tighten up the procedures:
"This just means that we have to do better," she says.
Is there a tendency for you to be too biased in relation to Qatar and thus too uncritical?
"There is a bias or bias that you can't always see. So this is a huge memory cake and a tick in the mouth as to whether we really have blinders on here."
Also at Mediano, editor-in-chief Peter Brüchmann must now make a correction in the media's article:
"We have been tricked, and we are extremely upset about that," he says.
Not in bad faith
Peter Brüchmann has also reviewed parts of the correspondence with the Danish Steffen Christensen and does not believe that there were decisive red lights that flashed:
"On Mediano's part, we will not try to explain away that it is a boring matter. It always is when you are cheated. But the difference is between good faith and bad faith, and in what I have seen of the correspondence, there is nothing where I think our correspondent is in bad faith or has missed any red lights. I actually don't think so," he says.
He also does not believe that, for example, a meeting or photographic documentation could have been demanded.
For example, Mediano has also brought an interview with a gay man from Qatar who has fled to the United States. That interview also came about through correspondence via social media:
"In principle, he could also have been fake, but he clearly isn't, so I don't think it's a disqualifying corner that you, as a journalist, should have checked. It is clear that when you are cheated, you always get upset and must learn from it and be even more critical of sources," he says, adding that the case has no professional consequences for the journalist behind it.
The medium has also brought a correction.
"I think that our correspondent has been in good faith, and there is someone who has deliberately tried to cheat a media outlet. And you can think what you want about that, and have many agendas for it, and it must be as it is."
In the inbox, the Journalist can also see that the profile 'denmarkfansqatar' has been contacted by journalists from two other nationwide Danish media, which have not published stories about the Indian fan.
According to Steffen Christensen, this may be because he was tired of writing with the Danish journalists, and that he also did not want to push it too far by, for example, falsifying pictures.